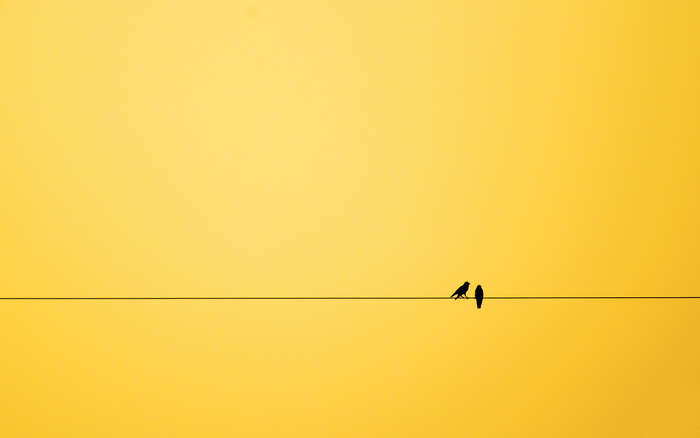 Light weight Gribs:
Minimal openWRF Gribs can be delivered using the saildocs.com email delivery system for the bandwidth impaired. All of the openWRF Gribs have a minimal version that includes only wind at 10m and height of significant waves. The resulting Grib files are about 25% the volume of the original Gribs.
All are less than 500,000 bytes which is the sailmail.com system maximum size for email attachments. Several of the files have slightly shorter forecast times to maintain their size within the size limit.
How to use saildocs:
Send an email to This email address is being protected from spambots. You need JavaScript enabled to view it. with anything or nothing in the subject line. In the email body include the line/s:
send http://openskiron.org/saildocs/<name of the file>.grb.bz2
The requested Grib file (see list below) will be send to your email in a few seconds thus saving the need to browse the web with limited bandwidth.
A list of the files can be downloaded for your reference or retrieved by email attachement via This email address is being protected from spambots. You need JavaScript enabled to view it. using the following line in the body
send http://openskiron.org/saildocs/griblist.txt
It is possible to have several 'send' lines for delivery of multiple grib files. Subscriptions are also available. For more details send and empty mail to This email address is being protected from spambots. You need JavaScript enabled to view it. and a set of instructions will be returned to you.
List of minimal files and their URLs: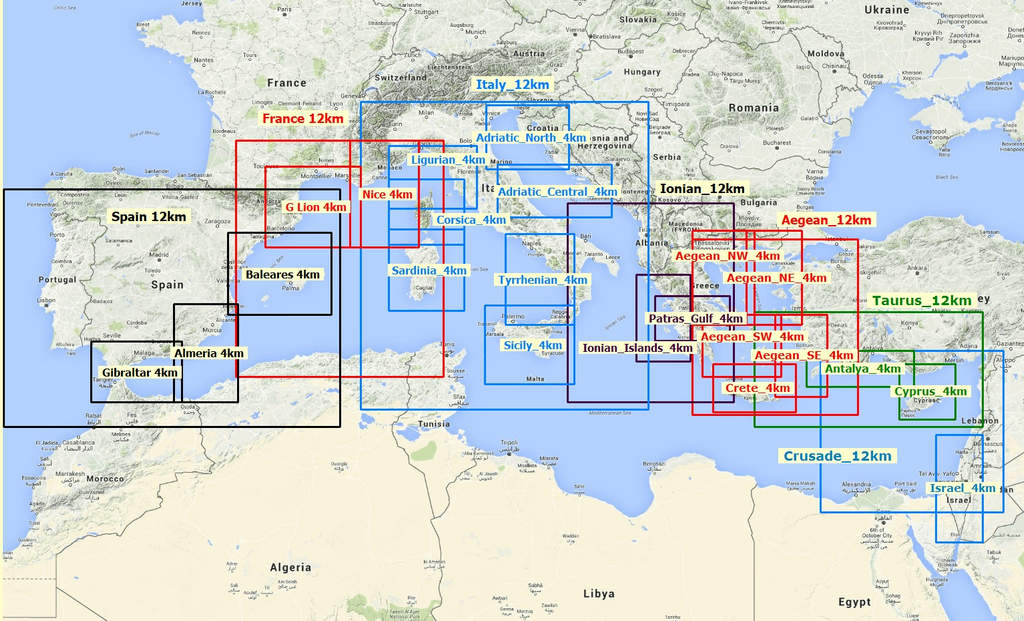 openWRF 12km Gribs
http://openskiron.org/saildocs/Aegean_12km_WRF_MINIMAL.grb.bz2
http://openskiron.org/saildocs/Crusade_12km_WRF_MINIMAL.grb.bz2
http://openskiron.org/saildocs/France_12km_WRF_MINIMAL.grb.bz2
http://openskiron.org/saildocs/Ionian_12km_WRF_MINIMAL.grb.bz2
http://openskiron.org/saildocs/Italy_12km_WRF_MINIMAL.grb.bz2
http://openskiron.org/saildocs/Spain_12km_WRF_MINIMAL.grb.bz2
http://openskiron.org/saildocs/Taurus_12km_WRF_MINIMAL.grb.bz2
openWRF 4km Gribs
http://openskiron.org/saildocs/Adriatic_Central_4km_WRF_MINIMAL.grb.bz2
http://openskiron.org/saildocs/Adriatic_North_4km_WRF_MINIMAL.grb.bz2
http://openskiron.org/saildocs/Adriatic_South_4km_WRF_MINIMAL.grb.bz2
http://openskiron.org/saildocs/Aegean_NE_4km_WRF_MINIMAL.grb.bz2
http://openskiron.org/saildocs/Aegean_NW_4km_WRF_MINIMAL.grb.bz2
http://openskiron.org/saildocs/Aegean_SE_4km_WRF_MINIMAL.grb.bz2
http://openskiron.org/saildocs/Aegean_SW_4km_WRF_MINIMAL.grb.bz2
http://openskiron.org/saildocs/Almeria_4km_WRF_MINIMAL.grb.bz2
http://openskiron.org/saildocs/Antalya_4km_WRF_MINIMAL.grb.bz2
http://openskiron.org/saildocs/Baleares_4km_WRF_MINIMAL.grb.bz2
http://openskiron.org/saildocs/Corsica_4km_WRF_MINIMAL.grb.bz2
http://openskiron.org/saildocs/Crete_4km_WRF_MINIMAL.grb.bz2
http://openskiron.org/saildocs/Cyprus_4km_WRF_MINIMAL.grb.bz2
http://openskiron.org/saildocs/Gibraltar_4km_WRF_MINIMAL.grb.bz2
http://openskiron.org/saildocs/Gulf_of_Lion_4km_WRF_MINIMAL.grb.bz2
http://openskiron.org/saildocs/Ionian_Islands_4km_WRF_MINIMAL.grb.bz2
http://openskiron.org/saildocs/Israel_4km_WRF_MINIMAL.grb.bz2
http://openskiron.org/saildocs/Ligurian_4km_WRF_MINIMAL.grb.bz2
http://openskiron.org/saildocs/Nice_4km_WRF_MINIMAL.grb.bz2
http://openskiron.org/saildocs/Patras_Gulf_4km_WRF_MINIMAL.grb.bz2
http://openskiron.org/saildocs/Sardinia_4km_WRF_MINIMAL.grb.bz2
http://openskiron.org/saildocs/Sicily_4km_WRF_MINIMAL.grb.bz2
http://openskiron.org/saildocs/Tyrrhenian_4km_WRF_MINIMAL.grb.bz2
Note: Update times for openWRF Gribs
Crusade 12km & Israel 4km - about 05:30 and 17:30 UTC
Aegean 12km, Aegean_SE 4km & Aegean_SW 4km - about 05:30 UTC
Aegean_NE 4km & Aegean_NW 4km - about 06:30 UTC
Italy 12km, Tyrrhenian 4km & Sicily 4km - about 05:45 UTC
France 12km, Nice 4km & Gulf of Lion - about 05:45 UTC
Ligurian 4km, Corsica 4km & Sardinia 4km - about 06:45 UTC
Spain 12km , Almeria 4km & Gibraltar 4km - about 11:30 UTC
Baleares 4km - about 12:30 UTC
Taurus 12km & Antalya 4km - about 11:15 UTC
Cyprus 4km - about 12:15 UTC
Adriatic_Central 4km & Adriatic_North 4km - about 11:30 UTC
Ionian 12km, Ionian Islands 4km & Patras Gulf 4km - about 17:30 UTC